Can I get an HALLELUJAH?!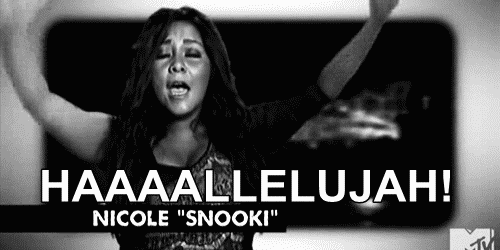 For those of you who didn't follow my hair trauma in February, you can read about it
here
. Despite getting that horrendous hair cut fixed, I still wasn't happy with it. I let that unhappiness stew for a couple of months while my hair grew out a little. I pretty much stopped straightening it and wore it up all the time.
Last week, I decided to make an appointment with my friend Shannon's stylist. I had the balls to do it was because Shannon's hair cut is awesome and because I really hated my hair the way it was.
Well, I could have mouth-kissed Kathy at Rebellations in Hoboken because she cut it EXACTLY the way I wanted! She really listened and took her time making sure it looked great. I left the salon feeling like a brand new person... and Kathy got a new client.
Straight:
Curly:
It's amazing what liking (or disliking) your hair can do to your mood & self esteem!