This month, I decided to join some ladies on Instagram in a March "Style Me" challenge. Here is the set up:
I figured it would get me motivated to try some new outfits out and document them.
Here are my first 3 days of March:
Day 1: #MyFavoriteColor
Top & Jeans - Old Navy, Shoes - Christian Louboutin, Earrings: Henri Bendel
I bet everyone can guess that my favorite color is black. I decided to mix it up by throwing on my least favorite color Radiant Orchid (it just does not look good on me, I think it's a bit old lady-ish) as a lip color. This is Maybelline Color Elixir Lip Gloss in "Vision in Violet".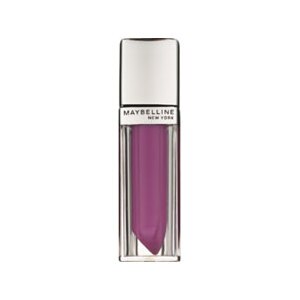 Day 2: #PerfectlyParisian
Top, Cami, & Jeans - F21, Shoes - Steve Madden
I had no friggin clue what to wear for this day... I mean, everyone thinks Parisians walk around in stripes & black skinnies, right? I took the stereotype a little further with my "mime hand", hahaha. I forgot the beret, which I do have!
Day 3: #StealOfADeal
Top - Target, Pants - Old Navy, Beanie & Boots - F21
Easiest one for me since I almost never buy anything full price! This top was $6 from Target on super clearance and the pants were on sale for $19 at Old Navy this weekend. I decided to channel my inspiration (or lust) from Jared Leto last night... A little throwback nod with the plaid for Mr. Jordan Catalano.
I mean... the man is a fucking vision, no?
*swoon*